Travel Photos — Thailand, 1987
This page is not a full picture of Thailand. It's actually all shot in a small "hill tribe" village in the north west mountain area nearest to Pi. If you saw the movie "Air America" this village's dress may seem familiar.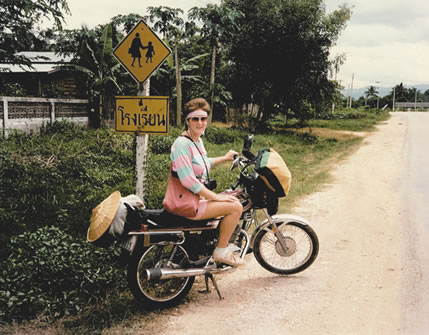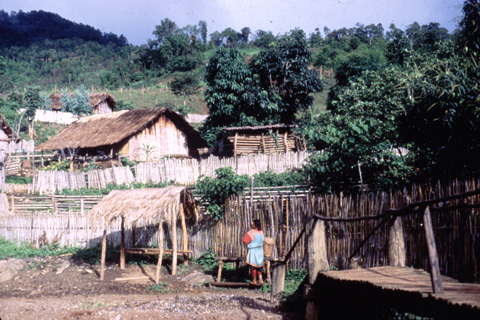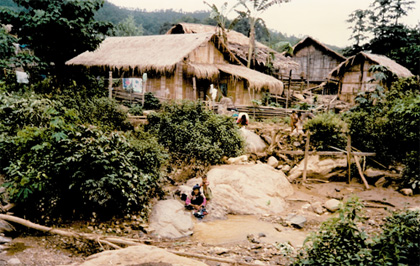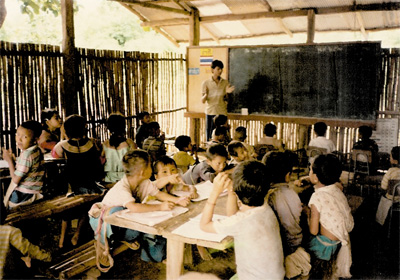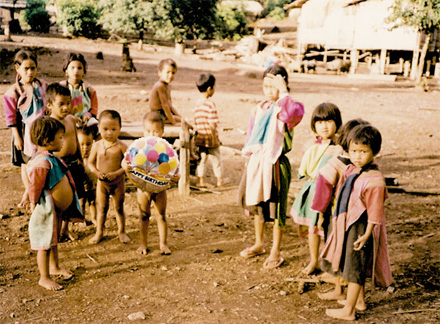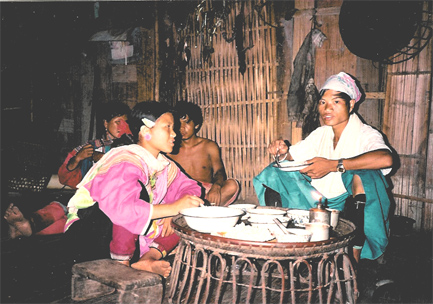 The village school.
Exercise in the morning. The children take turns leading.
Then it's time to learn.
The youngest children at play - with a balloon my parents sent me for my birthday.
Dinner with my host's family. Their son (my host) works in the nearest town, about a day's walk. So he brings supplies and this home serves as the village's store. You can see the good hanging on the walls.
Also on the wall is their 2nd mean table. The one we're eating at returns to the wall after dinner. This area then becomes the sleeping area.
The home is divided by soft walls, but this main area is pretty much the area.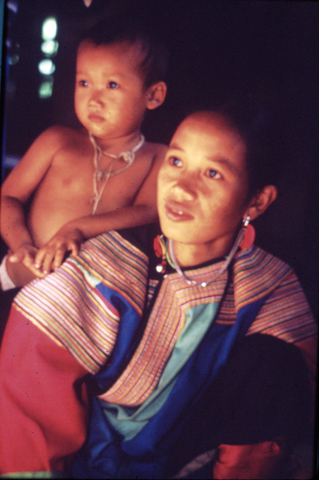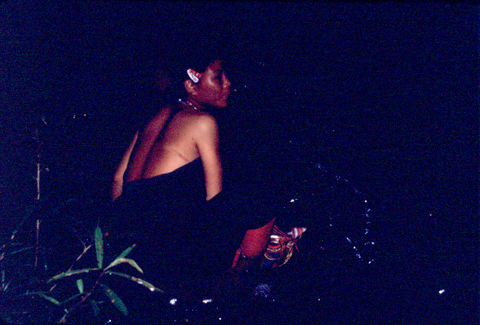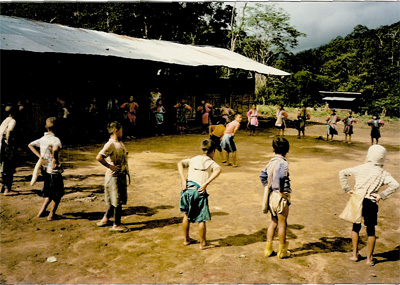 All photos on this page are © Deborah Shadovitz 1987.
They may not be used or published.