Travel Photos - Katmandu
Scenes from the city
of Katmandu, Sept 1987
A game I didn't figure out. The men played as the boys watched with interest. We didn' see any women around the game.
A driver naps in his bicycle rickshaw.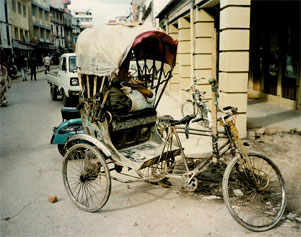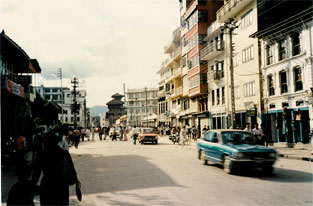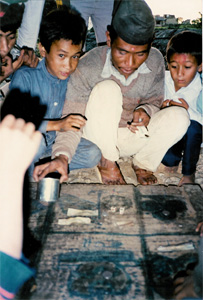 When I bought some food or tobacco thing on the side of the road, it was served on a small clay dish. This man on the right is making those clay dishes. They are sun-dried, as you see on the left. Then, after the person uses it, he smashes it to the ground. I thought of it as the ultimate recycling.
These upside down baskets are actually chicken cages. They're used in the market, shown at the right.
A festival in the street.
We rented a small motorcycle to explore and came across this village outside of Katmandu.
It was great that Gary knew how to drive a motorcycle. This day-trip made me determined to learn to drive one myself â?? and I did, in the Australian outback on my friend's sheep station. And it did come in handy. In Thailand, I turned into the one who know how to drive and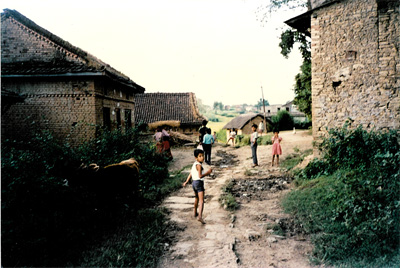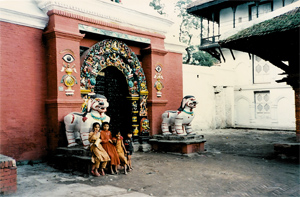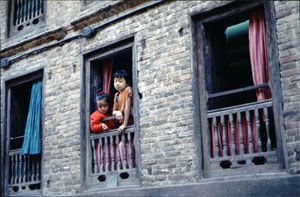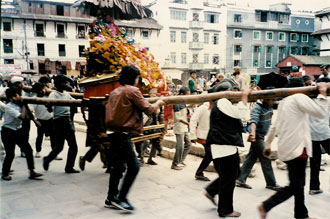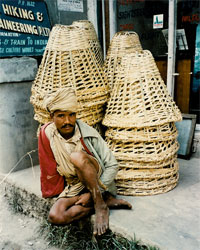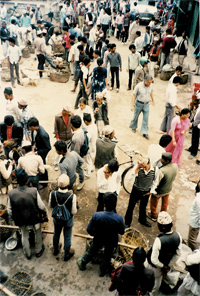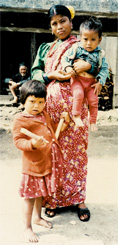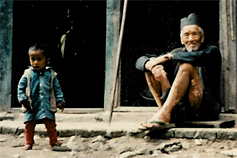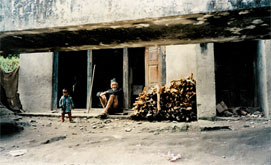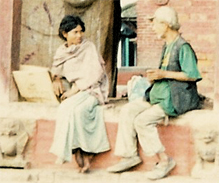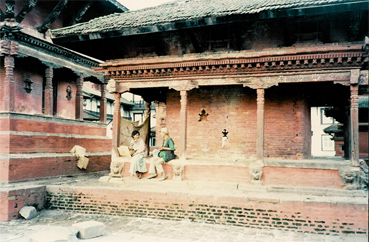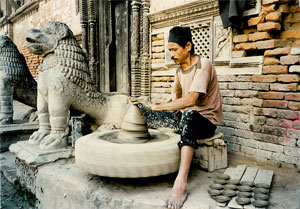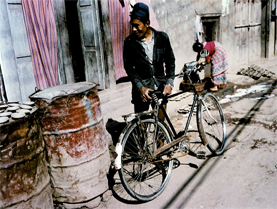 All photos on this page are © Deborah Shadovitz 1987.
They may not be used without written permission.