Travel Photos - Europe
England 1986
This isn't exactly a travel shot, but it is me and my best London friend, Fiona Swan. I've lost touch with her. Hope she'll find me again someday.
Rome
Just one photo for now. I met up with my parents on their vacation. Dad took this picture.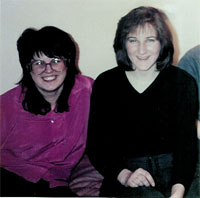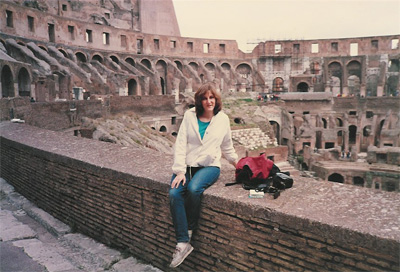 I took my bicycle on the boat-train, rode across Holland, into Germany, and up to Denmark. This is part of my adventure in Germany.
I met a school-teacher couple and joined them for a couple of days. This is us enjoying lunch along the road. That's my bike at the side.
A night's accomodations. A family let us sleep in their travel bus in their back yard.
Their packs at the left. My bike on the right.
France
I travelled by train from Italy into the southern coast of France and stayed at a youth hostel up a very steep hill. One day a friend and I took a walk along the coast to Monaco.
Here's a less romatic part of the journey. This friend and I learned the hard way not to be let off in Orange when hitching from the south of France to Paris. Look where we got to spend the night. That wall was the closest to shelter that we could find. Dinner was a chocolate bar and a can of something - cold. That the tool booth sign behind me was covered with stories of people stuck there awaiting a ride!
But a hero finally came along.
Portugal
I got up my first morning in Oporto (Porto), Portugal and asked "anyone want to go see where they make Port wine?
These guys, Peter and Rudi, said yes, and off we went. Nice city. I love the old stone.
This was taken down the coast on a boat going through the caves area. I have to look up what they are called.
Peter and I actually travelled together for a while after that, then he lived in Germany later and I visited him there.
We also met a couple of guys from Denmark and I got to visit the at their homes too.
Quite a while later, I left London for the last time and flew to Yugoslavia. This was taken in Mostar. It was a beautiful city. That bridge went back quite a long way; it had an interesting story. I hear its gone now, destroyed in the war.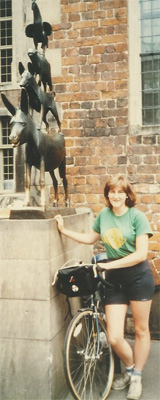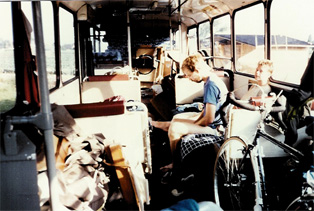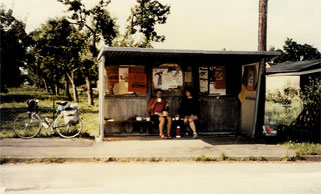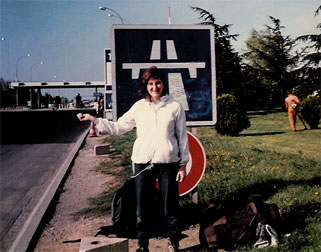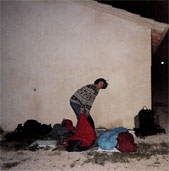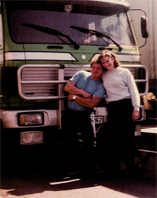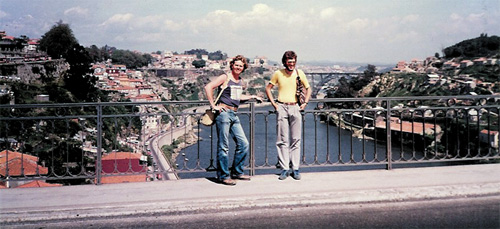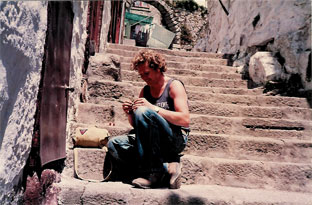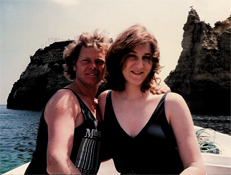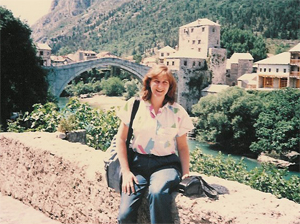 All photos on this page are © Deborah Shadovitz 1987.
They may not be used without written permission.