Mac Mingle 2008 — a party during Macworld Expo 2008
and the Mac Podcaster Meetup
Two great events in one convenient (and fun) location.
In 2004 I created a brand new type of Macworld Expo part -- a real party where all attendees were welcome and you didn't need to waste critical expo time hunting down a secret invitation or pay to attend. From 2004-2007 I called it the Party For The People. In 2007 I joined forces with MacCast's Adam Chrisitanson and we called our new party Mac Mingle.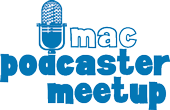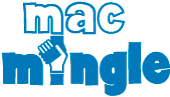 The Events!
First, Adam brings you the Mac Podcaster Meetup, then the party begins!
Thursday, January 17, 2008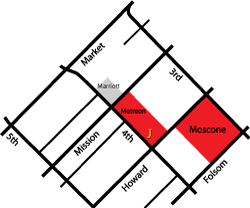 That's the Thursday of Macworld Expo
at:

Mac Podcaster Meetup — 6pm - 8pm
Mac Mingle — around 8:15pm - 11:59pm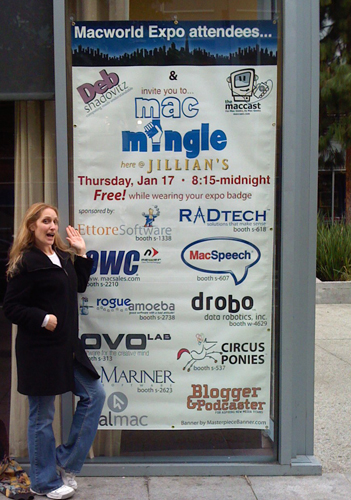 Our Great Sponsors!
Mac Mingle is being made possible by the following sponsors:
Some Photos
(I don't have time to take photos, so I rely on others to send me the many photos they have taken.)